SINGAPORE 1000 SINGAPORE SME 1000 SG50 TRIBUTE EDITION CRITERIA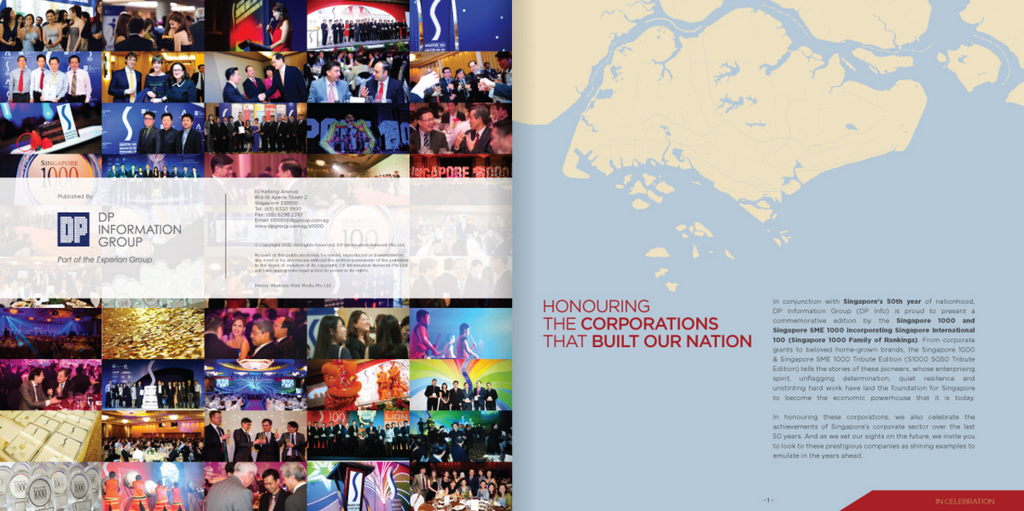 The SG50 Tribute Edition tells the stories of 50 of Singapore's most prestigious companies and the role they played in helping Singapore become an economic powerhouse.
It features corporate giants synonymous with Singapore the world over as well as iconic local brands we have all grown up with. There are also successful but less known companies, representing the quiet achievers that have helped lay the economic foundations of Singapore.
In compiling the SG50 list DP Info has considered a range of factors, not just size and brand recognition. We have looked for companies that have been pioneers and innovators in their industry, or that have shown resilience and longevity.